Our Pastor
Rev. Dr. Jeffery O. Johnson, Sr., Pastor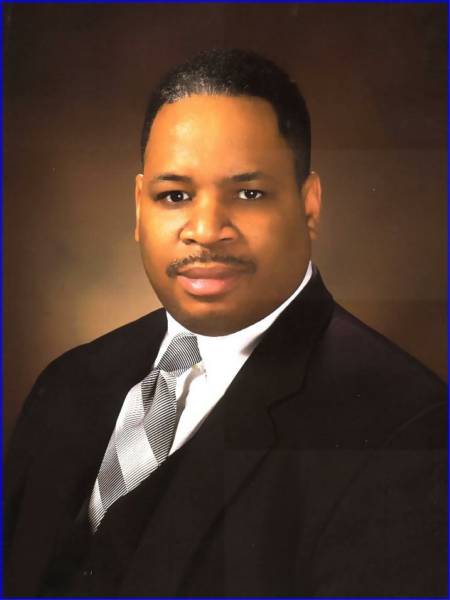 Rev. Jeffery Johnson, Sr.,  has been preaching the Gospel for more than 30 years. During this time, he has served the Lord as a Christian Radio Broadcaster * Workshop Facilitator * Evangelist and Pastor.
He matriculated through Washington Bible College's Adult Education Program * Richmond Virginia Seminary and Carver Bible College. He was a student and Charter Member of the E. K. Bailey Conference on Expository Preaching, in Dallas Texas. In 2012, the President and Trustees of Carver Bible College examined the body of work produced within Rev. Johnson's 30 years in Ministr and conferred on him a Doctorate in Divinity at their 64th Convocation.
He has pastored various churches throughout the Washington Metropolitan Area. He served as an Assistant Pastor of the Peace Baptist Church, Dunn Loring, VA; Interim Pastor of the Fort Foote Baptist Church, Fort Washington, MD; and Pastor of the Ebenezer Baptist Church, Washington, DC with his Co-Pastor, Rev. Nathaniel Butler. [1989-1999].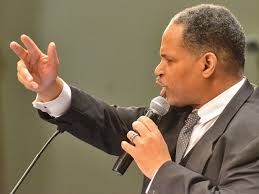 For five years Rev. Johnson served as the Pastor of Family Life Ministry with the Antioch Baptist Church, Fairfax Station, VA [1999– 2004] under the pastorate of Rev. Dr. Marshal Ausberry. Currently Rev. Johnson serves as the Pastor of the Mount Calvary Baptist Church, in Fairfax, VA; a Historical Church Established May 16, 1870, with a Biblical Mandate found in Ephesians 4:12.
Under the leadership of Rev. Johnson, Mount Calvary has placed emphasis on various Works' of Ministry which involve the family, the community and children in particular. He has added to Mount Calvary his personal ministry interest with the Central Union Mission, in Washington, DC, and has partnered with Rev. Isaac Howard in Prison Ministry at Coffeewood Correctional Center, Habitat for Humanity Northern Virginia, and the Fairfax County Partners in Prevention Initiative. As well, Rev. Johnson founded the Mount Calvary Boys to Men Mentoring Ministry. For many years he has delivered dramatic presentations of Dr. King's "…I Have A Dream…" speech in numerous churches, government programs, private, public schools, television and radio.
He has preached our Lord's Gospel throughout the United States, Trinidad Tobago, Rome Italy, and several cities in Indonesia, including Jakarta and North Sumatra. Rev. Johnson is a member of the Northern Virginia Baptist Association's Executive Board, he serves on their Commission on Evangelism, and chairs the constitution revision committee. Rev. Johnson is a certified counselor of the Prepare-Enrich Marriage Enrichment Counselors program, and the Fairfax Family Enrichment Partnership.
Rev. Johnson has taught studies developed by Campus Crusade for Chris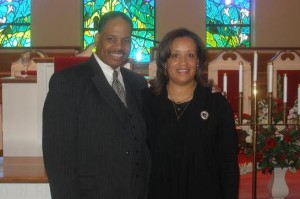 t, entitled Your Life In Christ, and Practical Christian Living. As well, he has taught Systematic Theology for Antioch's Bible Institute.
Rev. Jeffery Johnson has been married to Valda Johnson for more than 20 years, and they have two children, Jeffery, Jr., and Margaret Esther.
For more than 20 years, Rev. Johnson has lived under a scriptural theme from Paul's Letter to the Church at Rome: "…So, as much as in me is, I am ready to preach the Gospel…"